"1 in 4 moms return to work two weeks after giving birth" is a claim we are hearing often as the clock ticks down to convince voters to approve or reject a government paid leave program. Prop 118 provides 12 weeks of paid leave for a broad number of circumstances. It provides up to 16 weeks to birth moms for the birth of a child.
Why be wary of statistical data from a survey?
This statistic may promote a rushed approach that is likely to overtreat what is a real problem. Rushing prevents us from exploring better options that present lower costs. And there are always better options. Prop 118 commits us to one very ambitious approach that eliminates the opportunities to consider other options. If it is too expensive or does not solve the problems it is meant to solve, there are no exits.
Does accuracy matter? Yes and no.
Yes, because the repeated claim that one in four women go back to work two weeks after giving birth fuels concern, empathy, and a sense of urgency that suggests this one solution may be worth its high risks.
No, because we do need to cast a wide net for information and motivate people to understand the problem from different perspectives. But the goal should be the best outcomes.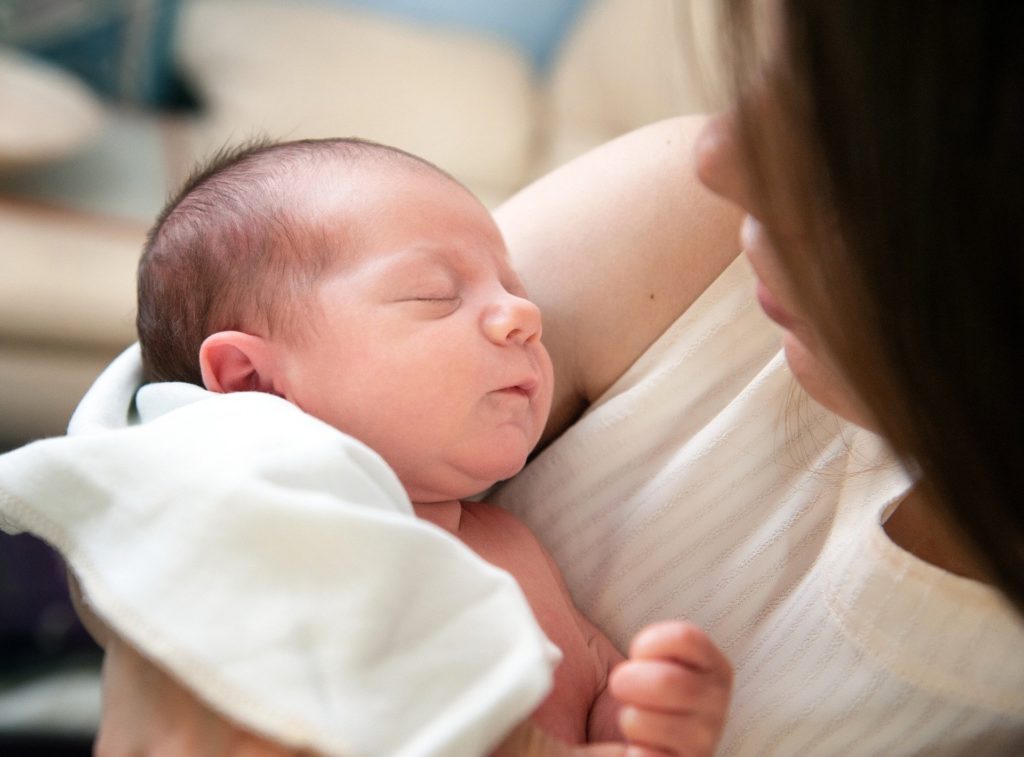 Carrie Lukas, president of Independent Women's Forum, wrote an article published in Forbes which is one of the very few efforts to push back on what is an extremely weak claim.
People are horrified at the thought that new moms have to leave behind newborns barely young enough to focus their eyes, and drag themselves back to work when they are not even close to physically recovered from pregnancy and labor. But like so many eye-popping statistics, this one doesn't seem to be an accurate picture of reality.

Carrie Lukas, from her Forbes article, "One In Four Women Don't Go To Work Two Weeks After Giving Birth."
A closer look
This statistic is most likely from a 2012 study by the Department of Labor. They surveyed 2,852 employees who had taken family or medical leave in the last year. 93 of those 2,852 respondents were women who had taken time off from work. 22 of those women took two weeks or less off.
Small sample sizes result in misleading statistics
22 of 93 women is 1 in four. This sample size is absurdly small. Results from one survey with such a small sample lose even more credibility because it is 9 years old. In today's context results could become rapidly outdated. Firms have been responding to worker demands at a remarkable pace by providing more paid leave benefits for not only full-time but part-time and hourly workers as well.
This consequential decision deserves more careful support.
Should we be willing to tie such a consequential decision to an unreliable statistic? Overstating and overtreating the problem could result in great costs to not only workers' wages, but their job opportunities.
Lukas concludes by suggesting that regardless of the exact number – which may be closer to 1 in 12 or even smaller and changing all the time – ultimately we are all concerned about the women who do need support.
But solutions could and should be varied and many. We would do all workers a service if we address these vexing problems less recklessly and take the time to get it right while leaving options for the better solutions that are certain to emerge over time.
Is this compelling claim in service of the best outcome or expediency?
Statistics are imperfect – sometimes highly imperfect – but are useful for guidance. We should always be skeptical of statistics that are in service of an aggressively pursued goal. Small sample sizes are often used to frame a situation. The dangers of inaccuracy are obvious. It reinforces the position that urgency supports this broad sweeping program even with high rates of uncertainty and risk.
Advocates for Prop 118 are extremely motivated. Similar programs have failed for 6 years to pass in a legislative process that invites closer examination by lawmakers. Each time lawmakers have walked away over a number of concerns – for solvency, for workers' wages and job opportunity, and for negative consequences to the economy.
Despite repeated claims that 8 states now offer paid leave, only four of those are in full operation Further, the policy is far from "all figured out." Lawmakers in California, the first state to offer paid family leave, for example, keep trying to address disappointing outcomes. Bold confidence is unearned.
Prop 118 is a big policy that requires an irreversible commitment. It is too big and poses too many uncertainties. Voters should let this proposal pass by voting no on Prop 118.