Ever since I began exploring trust and its influence on our daily lives and society, I started to see it (or not see it) everywhere. Every relationship or connection is built on a foundation of trust. Brilliant thinkers have written extensively on the topic from various angles. Steven Covey, Brene Brown, Rachel Botsman are just a few of our contemporaries.2 This is the first of a series of essays that will explore the influence of trust on society – and the contracts and covenants that guide our communities and the economy.
We simply cannot build a healthy, prosperous society on a foundation of mistrust.
My biggest concern is that we are dismissing the power and scope of trust (or its absence) because we don't always take the time to recognize how it works. And that's a risk we cannot take.
It might be comforting to recognize that ultimately, society's smallest community is you and I.1
Relationships are built on trust that ultimately exists in a tension between two people. And one – we have more control of than we think. To build relationships, we must first acknowledge that gaining and maintaining trust is an art. And like any art, we must always be learning and trying to get better. But we must embrace that relationships are also unpredictable. One exchange or gesture at a time, we can choose to either build trust or destroy it.
More trust, more connection. More connection more opportunity.
Jim Collins, the author of Good to Great, shared in a recent interview with Shane Parrish of Farnam Street the upsides to approaching relationships with an "opening bid of trust." He claims, and it is probably mostly true, that this approach is more likely to deliver a reciprocal bid from the other, setting up both for more positive outcomes and more opportunity.
But the reality is that people let us down. They abuse our trust. Some betray us.
Because the costs of betrayal are high, I suspect that most of us have learned to be somewhat cautious. We enter a relationship gradually, revealing ourselves in layers in what is an exchange over time. Signals traded back and forth set the pace. Like improv – we are listening and responding. Is the tone casual and unguarded or formal, even intimidating? It is an ongoing drill of skill-building and discovery.
In some relationships, especially with those that we depend heavily on, it may require us to be "all in." That is hard. Emotionally hard. It requires humility and patience. But if we were to explore all the many different relationships in our lives we would acknowledge that while the costs may be high, the rewards, which can be harder to recognize, are also deeply satisfying.
---
Two conflicting realities guide our lives:
Interpersonal relations are the source of unhappiness.
Interpersonal relations are the source of happiness.

The Courage to be Disliked, by Ichiro Kishimi and Fumitake Koga
---
Trust is hard to see or measure. But we feel it. And we know it when it is gone.
Anyone who has been through the gut-wrenching journey of repairing a broken relationship that is critical for our happiness knows that it is easier to maintain trust than to repair broken trust.
We discover that we must sometimes give those who matter some room to fail and regain our faith (as we hope they do for us if we make the unfortunate choice of abusing theirs). The stakes of losing that relationship altogether may be too high. The relationship may be forever changed, but we push through the emotionally demanding process of repairing what is broken. We give it permission to take twists and turns. We are, in turn, patient and humble. We are in it for the long term – for the bitter and the sweet. We are "invested."
Trust is a long game. We might not always get it right. But we can try. Real hard.
With all that we don't have control of, it seems reasonable that we should seek to optimize what we do have control of.
Our lives will be a dreary story unless we figure out how to have more patience with each other.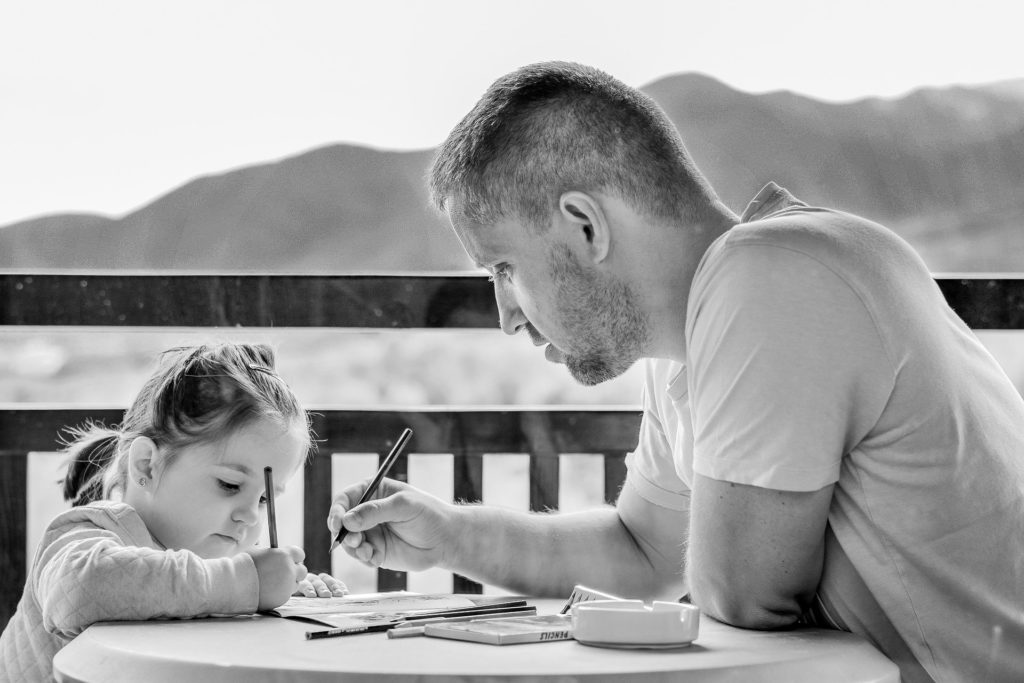 ---
---
1 From The Courage to be Disliked, by Ichiro Kishimi and Fumitake Koga.
---
---
2 There is a staggering number of choices if you are curious about the thinking developing around trust. And many more are less obvious because they explore community. But a few of my favorite deeper dives so far:

Steven Covey's Speed of Trust
Brene Brown – trust is a theme in many of her books, but I am currently enjoying Dare to Lead which explores trust in a larger scope of our life relationships.
Rachel Botsman's Who Can You Trust